Dialogue in the Jewish culture
European Days of Jewish Culture 2021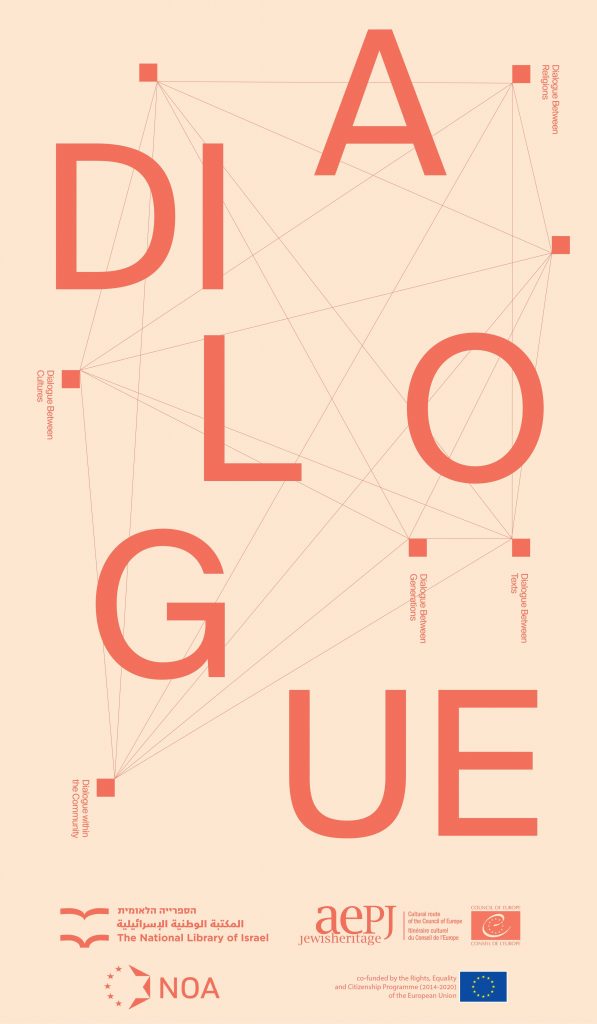 The 2021 edition of the European Days of Jewish Culture includes the exhibition "Dialogue", available now at Muzeon. Immerse yourself into the history of Jewish education, explore how Jewish traditions are being passed down to the new generations, and discover the many forms of connections between Judaism and different cultures and religions.
In the exhibition you will see photographs, illustrated manuscripts of religious and philosophical texts, letters, press articles and posters.
The exhibition addresses the idea of "Dialogue" in Jewish culture from 5 different points of view:
The exhibition can be visited until 10 October, from Tuesday to Sunday, between 10:00am-06:00pm (last entry at 05:30pm), with free admission.
Read more about the European Days of Jewish Culture here: